When the new parallel runway opened at Brisbane Airport in July 2020 and planes began moving across the new flight paths over Brisbane many communities were taken by surprise at the true impact of Brisbane aircraft noise.
These communities had little or no advanced warning of the true impacts of the new flight paths and what they would mean for the quiet enjoyment of their homes, now disrupted by unmitigated and relentless aircraft noise. Many of these people have lived in their properties for decades, but because they were deemed to be outside the zone of direct impact by Brisbane Airport Corporation they were not approached as part of community consultation for the new parallel runway construction or for the new flight paths.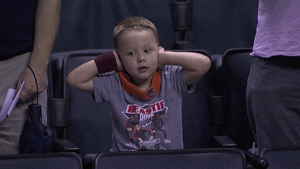 Other members of the Brisbane community are concerned about other aircraft impacts, not just noise. Some communities under the flight paths rely on rain for their water supply. Now with up to and exceeding 90 flights a day overhead, they're worried about their water quality.
Others are particularly susceptible to the negative health impacts of constant aircraft noise, such as kids in schools, elderly people in retirement and aged care homes, hospitals, child care, performance spaces and public green spaces are all now negatively impacted.
BFPCA first met in November 2020 (then without name) and have been busy since – agreeing a name and brand, formulating a charter, building this website, as well as connecting those with same experience on Facebook. We also have members that are liaising with Brisbane Airport Corporation though its Brisbane Airport Community Aviation Consultation Group.
Click here to read more about BFPCA and download our Charter.
We have a lot more planned. So keep an eye on this website, sign up to our newsletter, join our Facebook group – or better yet… TAKE ACTION NOW.